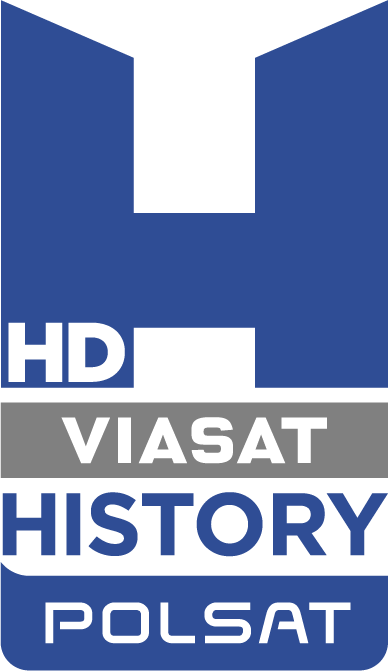 Polityka Prywatności
Introduction
Welcome to our Privacy Policy.At Viasat World Limited ("Viasat"or "we" or "us" or "our") we are committed to protecting and respecting your privacy.
GENERAL
This policy applies to your use of this website (regardless of where you access it from).
This policy sets out how any personal data we collect from you, or that you provide to us, will be processed by us. It also tells you where we store your personal data and the rights you have in relation to your personal data. Please read the following carefully to understand our views and practices regarding your personal data and how we will treat it.
This website is not intended for children and we do not knowingly collect data relating to children.
CONTACTING US
If you have any questions about this policy, your account, or if there is anything else you need assistance with, please contact us via email at legal@viasatworld.com. Please note that if you contact us, for your safety and ours, we may need to authenticate your identity before answering your request.
Viasat World Limited is the data controller of your personal data for the purpose of the Regulation
(EU) 2016/679 (General Data Protection Regulation) ("GDPR"). You can find us at Chiswick Green, 610 Chiswick High Road, London W4 5RU, United Kingdom.
You have the right to make a complaint at any time to the Information Commissioner's Office ("ICO"), the UK supervisory authority for data protection issues (www.ico.org.uk). We would, however, appreciate the chance to deal with your concerns before you approach the ICO so please contact us in the first instance
COLLECTING YOUR DATA
We may collect and process the following data about you:
a) Data you give us:
– You may give us data through your use of this website by filling in forms or by corresponding with us by post, phone, email or otherwise. This includes any data you may provide through this website when you sign up to our newsletter or publication, take part in a competition; promotion or survey, request marketing to be sent to you or interact with this website in any other way ("Activities"). If you contact us, we will keep a record of that correspondence. The data you give us may include your name, address, postal code, and e-mail address.
– We may also collect and store marketing and communication data which includes your preferences in receiving marketing from us and our third parties and your communication preferences.
– Where we need to collect personal data by law, or under the terms of any contract we have with you and you fail to provide that data when requested, we may not be able to perform any contract we have or are trying to enter into with you.
b) Data we collect automatically:
– We may automatically collect technical data, as you interact with our website. This may include internet protocol (IP) address, internet provider identity, type of browsing device, browser type and version, browsing actions and patterns, time zone setting and location.
– If accessing this website via a mobile device, we may automatically collect technical data relating to the type of device you use, a unique device identifier (for example, your device's IMEI/MEID/ESN number, the MAC address of the device's wireless network interface, or the mobile phone number used by the device), a SIM serial number and Android ID for unique device ID creation via UUID, mobile network data, your mobile operating system, the type of mobile browser you use, user language, mobile device branding/model, OS version and IPv4 (device data).
c) Data we receive from other sources (third party data):
We are working closely with third parties ("Service Providers") for including but not limited to technical support services. We will receive data about you from them for the purposes of providing and continuing to improve this website and your experience of the Activities only.
Cookies
We use cookies to distinguish you from other users of the website. These include Google Analytics, locale, geoposition and JsessionID. This helps us to provide you with a good experience when you perform any of the Activities and also allows us to improve the website and its features.
You may block cookies by activating the setting on your browser that allows you to refuse the setting of all or some cookies. However, if you use your browser settings to block all cookies, you may not be able to access all or parts of our website.
USES MADE OF THE DATA
We use data held about you in the following ways:
to determine your geographic location, determine your internet service provider, and help us quickly and efficiently respond to any enquiries and requests;
to prevent, detect and investigate potentially prohibited or illegal activities, including fraud, and enforcing our terms; and
to analyse and understand our website audience, improve the website and your experience of the Activities.
We will only use your personal data when the law allows us to. We will use your personal data in the following circumstances:
where we need to perform any contract we are about to enter into or have entered into with you;
where it is necessary for our legitimate interests either in (a) updating our subscribers with recent developments relating to Viasat; or (b) improving user experience of the website and its features; and
where we need to comply with a legal or regulatory obligation.
DISCLOSURE OF YOUR DATA
We will disclose the data we collect from you to the following:
– Our Service Providers:we will share your data with our Service Providers in order to provide and continue improving the website and your experience of the Activities
– Other third parties: we will share your data with other third parties:

in the event that we sell or buy any business or assets, in which case we will disclose your personal data to the prospective seller or buyer of such business or assets;
if Viasat or substantially all of our assets are acquired by a third party, in which case personal data held by us about our customers will be one of the transferred assets;
if we are under a duty to disclose or share your personal data in order to comply with any legal or regulatory obligation or request; or
to protect the rights, property or safety of our customers, or others. This includes exchanging data with other companies and organisations for the purposes of fraud protection and credit risk reduction.
WHERE WE STORE YOUR PERSONAL DATA
The data that we collect from you may be transferred to, and stored at, a destination outside the European Economic Area ("EEA"). It may also be processed by staff operating outside the EEA who work for us or for one of our Service Providers. These staff may be engaged in the fulfilment of your request, the processing of your details and the provision of services relating to the website and the Activities. By submitting your personal data, you agree to this transfer, storing or processing. We will take all steps reasonably necessary to ensure that your data is treated securely and in accordance with this Privacy Policy.
Where we have given you (or where you have chosen) a password that enables you to access any part of the website, you are responsible for keeping this password confidential. We ask you not to share a password with anyone.
Unfortunately, the transmission of data via the internet is not completely secure. Although we will do our best to protect your personal data, we cannot guarantee the security of your data transmitted to our servers; any transmission is at your own risk. Once we have received your data, we will use strict procedures and security features including Hyper Text Transfer Protocol Secure (subject to change from time to time) to try to prevent unauthorised access.
We will retain your personal data for as long as that data is required by us and any relevant third party for you to be able to use the website and perform any of the Activities. To determine the appropriate retention period, we may consider the amount, nature and sensitivity of the personal data, the purposes for which we process it and periods we might need to retain personal data in order to meet our legal obligations (e.g. in order to deal with complaints and queries).
YOUR RIGHTS
You have the right to:
– request access to your personal data – this enables you to receive a copy of the personal data we hold about you and to check that we are lawfully processing it;
– request correction of the personal data that we hold about you – this enables you to have any incomplete or inaccurate data we hold about you corrected, though we may need to verify the accuracy of the new data you provide to us;
– request erasure of your personal data – this enables you to ask us to delete or remove personal data where there is no good reason for us continuing to process it; you also have the right to ask us to delete or remove your personal data where you have successfully exercised your right to object to processing (see below), where we may have processed your information unlawfully or where we are required to erase your personal data to comply with local law (note, however, that we may not always be able to comply with your request of erasure for specific legal reasons which will be notified to you, if applicable, at the time of your request);
– object to processing of your personal data where we are relying on a legitimate interest and there is something about your particular situation which makes you want to object to processing on this ground as you feel it impacts on your fundamental rights and freedoms; you also have the right to object where we are processing your personal data for direct marketing purposes without your consent; in some cases, we may demonstrate that we have compelling legitimate grounds to process your information which override your rights and freedoms;
– request restriction of processing of your personal data – this enables you to ask us to suspend the processing of your personal data in the following scenarios: (a) if you want us to establish the data's accuracy; (b) where our use of the data is unlawful but you do not want us to erase it; (c) where you need us to hold the data even if we no longer require it as you need it to establish, exercise or defend legal claims; or (d) you have objected to our use of your data but we need to verify whether we have overriding legitimate grounds to use it;
– request the transfer of your personal data to you or to a third party – we will provide to you, or a third party you have chosen, your personal data in a structured, commonly-used, machine-readable format (note that this right only applies to automated information which you initially provided consent for us to use or where we use the information to perform any contract with you); and
– withdraw consent at any time where we are relying on consent to process your personal data – however, this will not affect the lawfulness of any processing carried out before you withdraw your consent; if you withdraw your consent, we may not be able to provide certain products or services to you; we will advise you if this is the case at the time you withdraw your consent.
If you want to exercise any of these rights, then please contact us at legal@viasatworld.com. We may need to request specific data from you to help us to confirm your identity and ensure your right to access the data (or to exercise any of your other rights). This is to ensure that your personal data is not disclosed to any person who has no right to receive it.
CHANGES TO PRIVACY POLICY
From time to time we may need to change this Privacy Policy in our sole discretion. The most current version of this Privacy Policy will supersede any previous versions. Your continued use of this website following any notice will amount to implicit consent to any changes. If you do not consent to any changes you must stop using this website and opt-out of any communications by emailing us at marketing@viasatworld.com.
CONTACT
Questions, comments and requests regarding this Privacy Policy are welcomed and should be addressed to Viasat World Limited, Chiswick Green, 610 Chiswick High Road, London W4 5RU, United Kingdom, or sending an email to legal@viasatworld.com.